Friday 20 March 2020

FPL Solar Amphitheater at Bayfront Park
Ultra Music Festival – Friday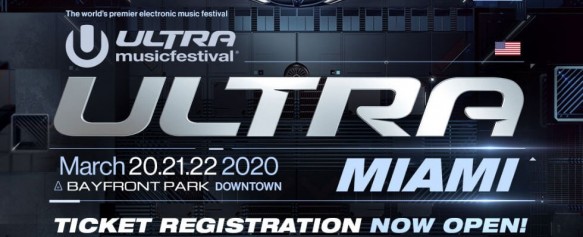 Ultra Music Festival will be making a great, loud noise once again at the Klipsch Amphitheater in Bayfront Park, Miami starting Friday, March 20, 2020.
Every year, the biggest musical event is invading different destinations including Australia, Hong Kong, Bolivia, Chile, Korea, India, Paraguay,  Philippines, Peru, Taiwan, and Thailand. This year, the organizers decided to bring it back to its home — Miami, Florida.
Announcing as early as July this year, music fans are anticipating bigger personalities and greater performances. However, guests are capped at only 55,000, with sound curfews on Friday and Saturday midnight and on Sunday at 10 pm.
Ultra is pre-selling limited tickets and so far, Tiers 1 and 2 are sold out! You can still join the thrills of the Friday event though, so make sure to grab your tickets now!