Tuesday 14 June 2016

FPL Solar Amphitheater at Bayfront Park
Weezer & Panic! At The Disco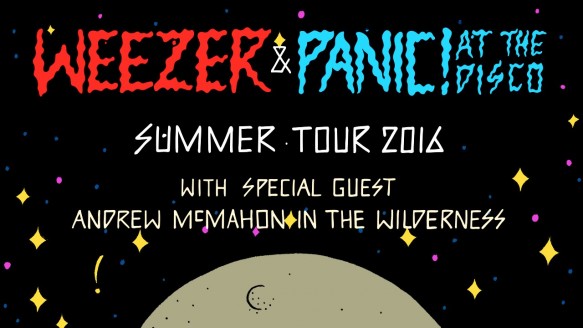 LA rockers, Weezer, are coming to the Klipsch Amphitheatre at Bayfront Park on Tuesday 14th June 2016 along side Panic! At The Disco supporting their albums Weezer and Death of a Bachelor.
Weezer's 25th year, 2016 sees Weezer release their 4th eponymous album also called Weezer, not to be confused with their other 3 eponymous albums, Weezer, Weezer and Weezer. Also know as the Blue, Green and Red albums!
Nevada's Panic! At The Disco released their first studio album in 2005 and have had a strong 12 years since! Compared to the Beatles and the Beach Boys theyve been nominated for and won dozens of awards already!
Always fun, anticipation for this show is high so make sure to buy you tickets early.